Spring 2020 Newsletter - Salt Creek
Spring 2020 Newsletter - Salt Creek
Lincoln's Salt Creek Levee is among the latest to get repairs as the U.S. Army Corps of Engineers (Corps) circulates through the lower Platte River basin, restoring levees damaged by severe bomb cyclone flooding in March of 2019. While the Salt Creek Levee did not overtop or breach, erosion repairs are needed and the Corps has authorized repairs to 14 sites along the 13-mile structure. The Corps is funding the $4.7 million project under Public Law 84-99, which authorizes them to construct and completely fund flood repairs on Corps-designed levees. In addition, LPSNRD continues to move forward with prioritized updates under the federal SWIF program.
The Corps estimates the levee has prevented about $100 million in flood damage since they built it in the 1960s. The cost of construction was about $1 million. LPSNRD is the local sponsor of the levee, meaning we are responsible for its operation and maintenance. Our staff trains regularly to monitor the levee during high water events.
It is important to remember, while a levee protects an area from stream overflow, there is still a risk of flooding from storm runoff. Levees are best avoided during major storms.
The Salt Creek Levee project is significant in Lincoln's history as the most successful, of many methods tried, for reducing Salt Creek flooding. The levee and upstream dams were built by the U.S. Army Corps of Engineers in the 1960s, and LPSNRD operates and maintains the levee.
Current and historical images are below.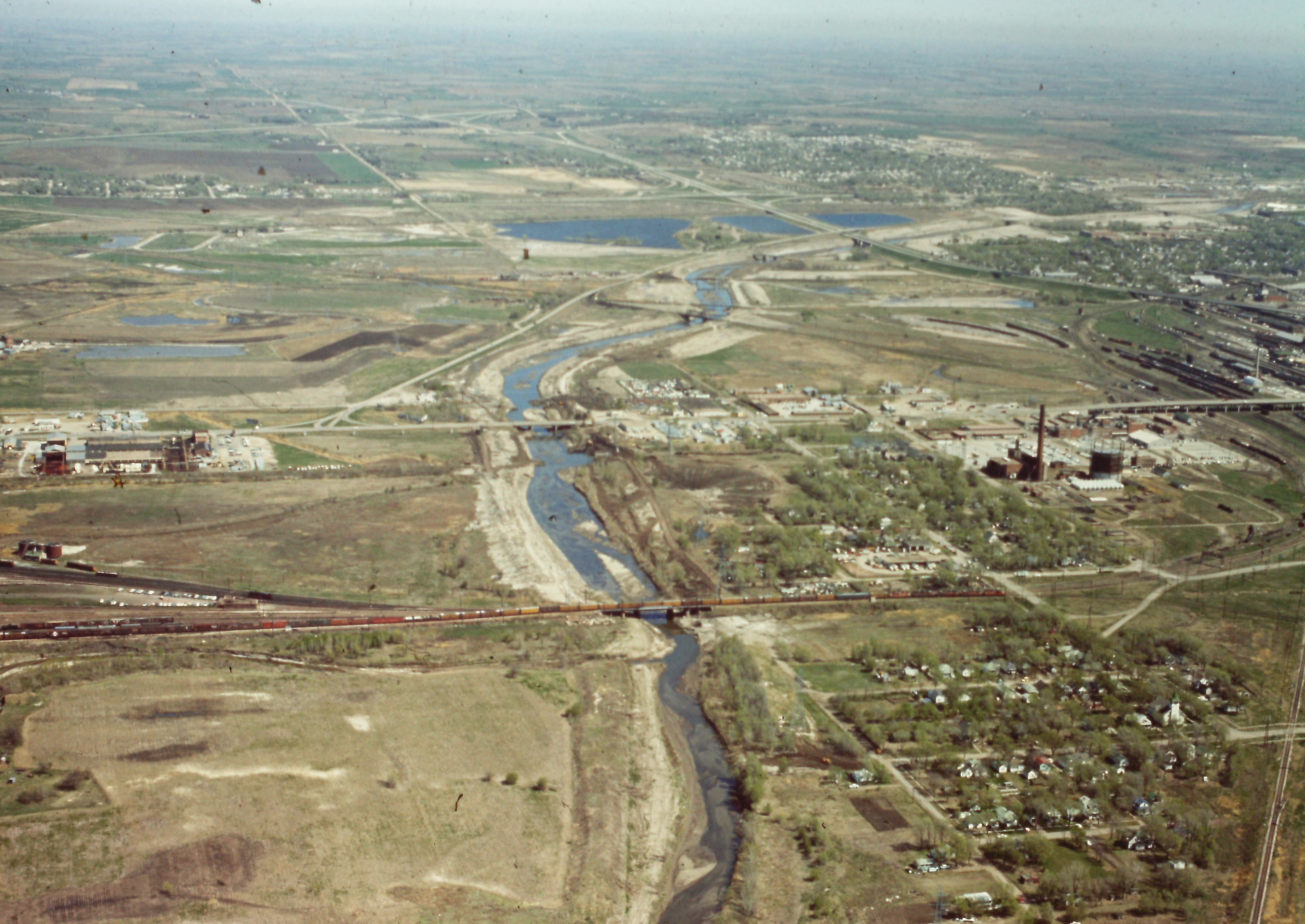 Salt Creek, as it winds its way north through Lincoln in 1965. Work by the U.S. Army Corps of Engineers on the Salt Creek Levee had just begun. Hobson Yard and Lincoln Steel are at left.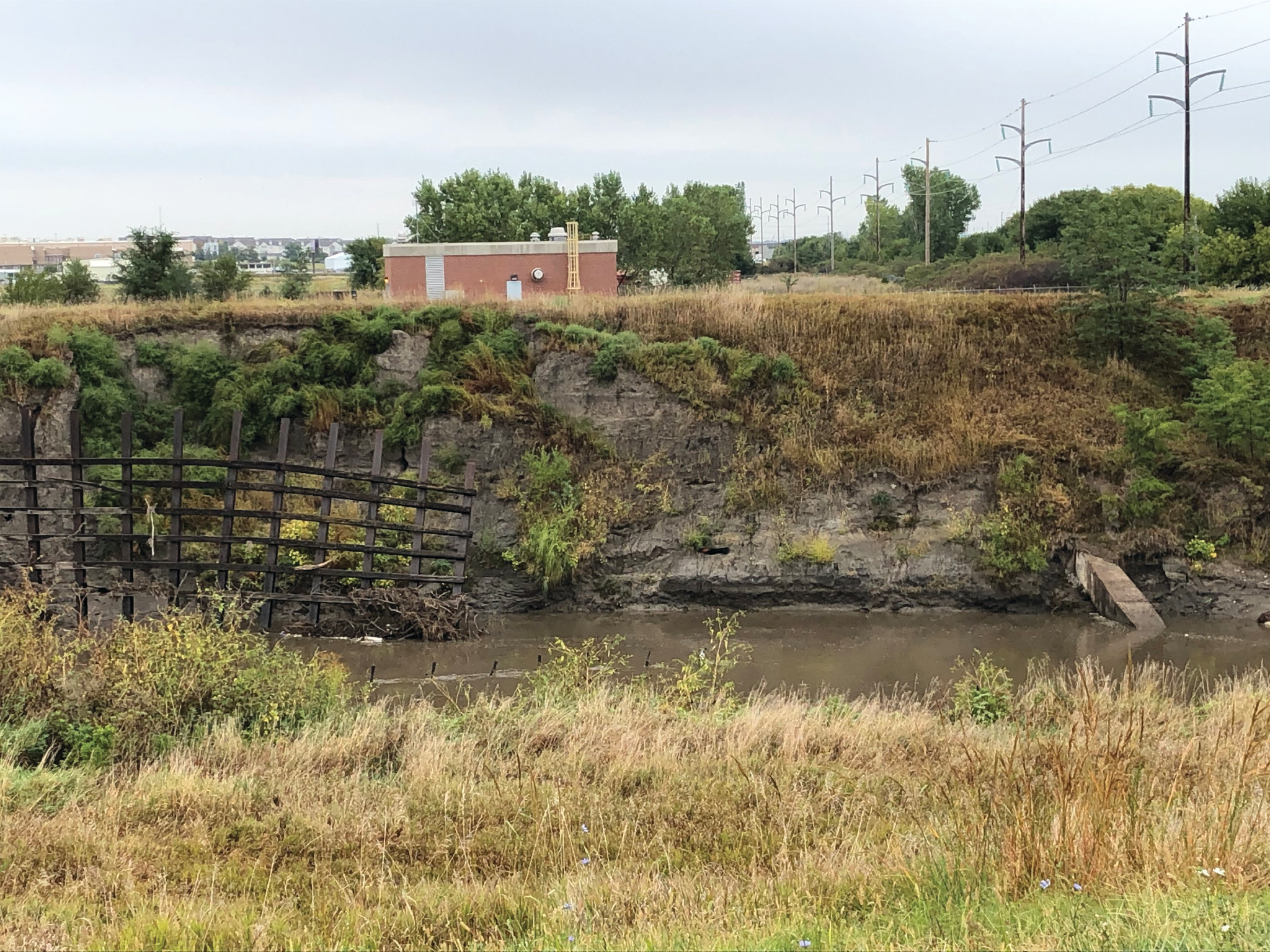 This site, just downstream (east) of 27th Street, could be the most challenging repair of 14 planned.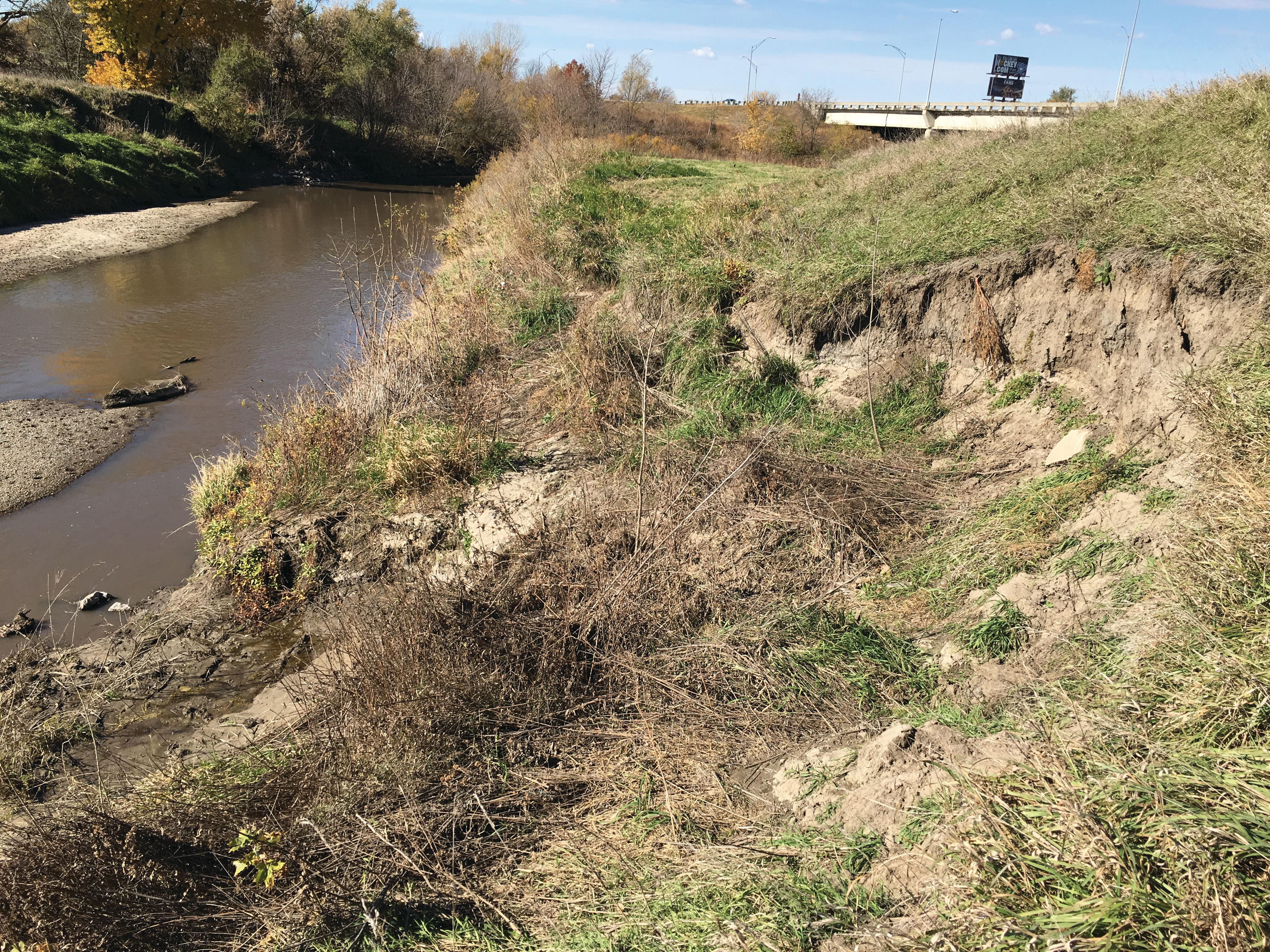 This eroded site, near Van Dorn Street, is typical of sites currently being repaired by the Corps of Engineers.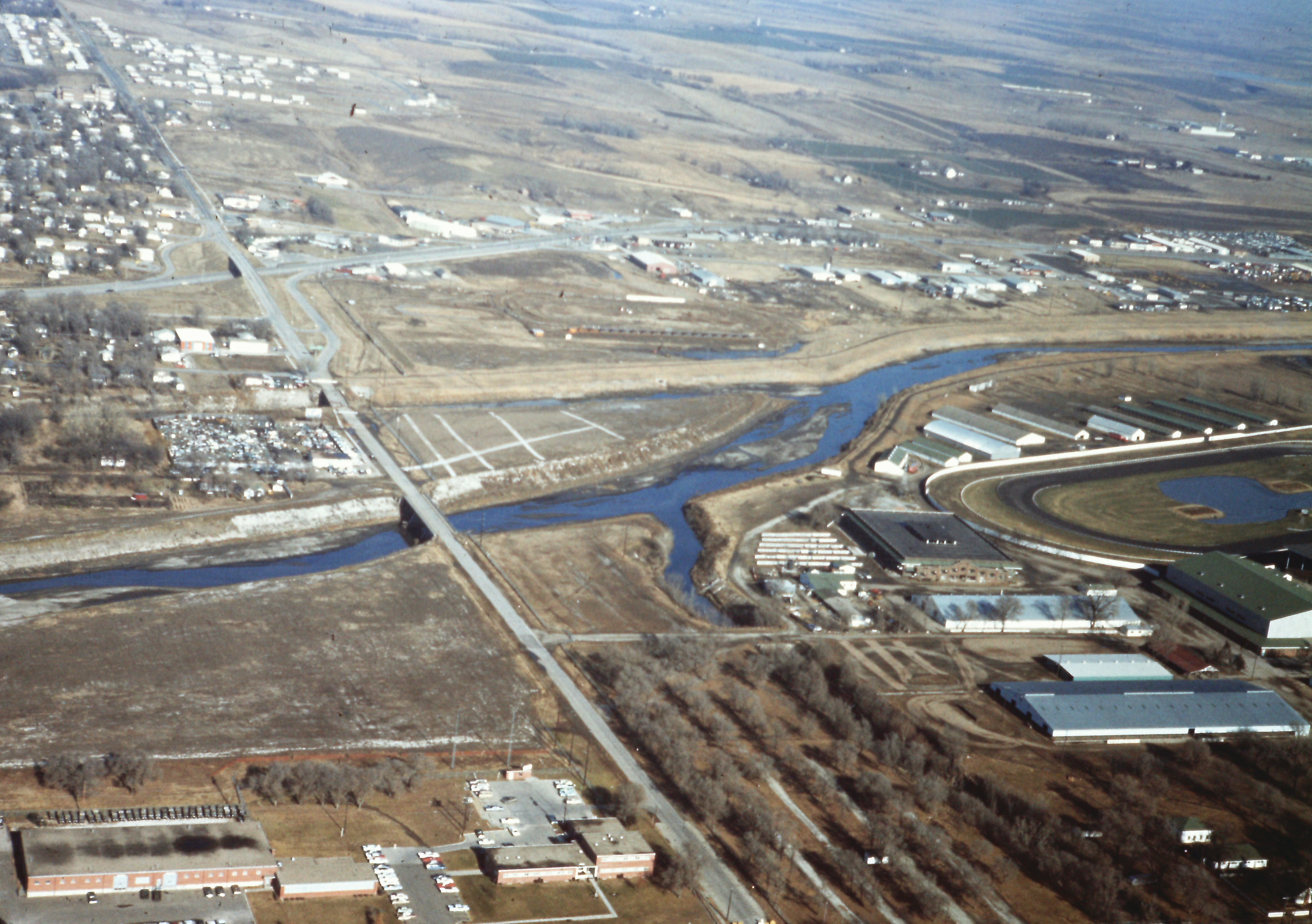 Salt Creek looking north from 14th Street in 1965. Note State Fairgrounds at lower right, Antelope Creek confluence (center) and Oak Creek confluence (right-center).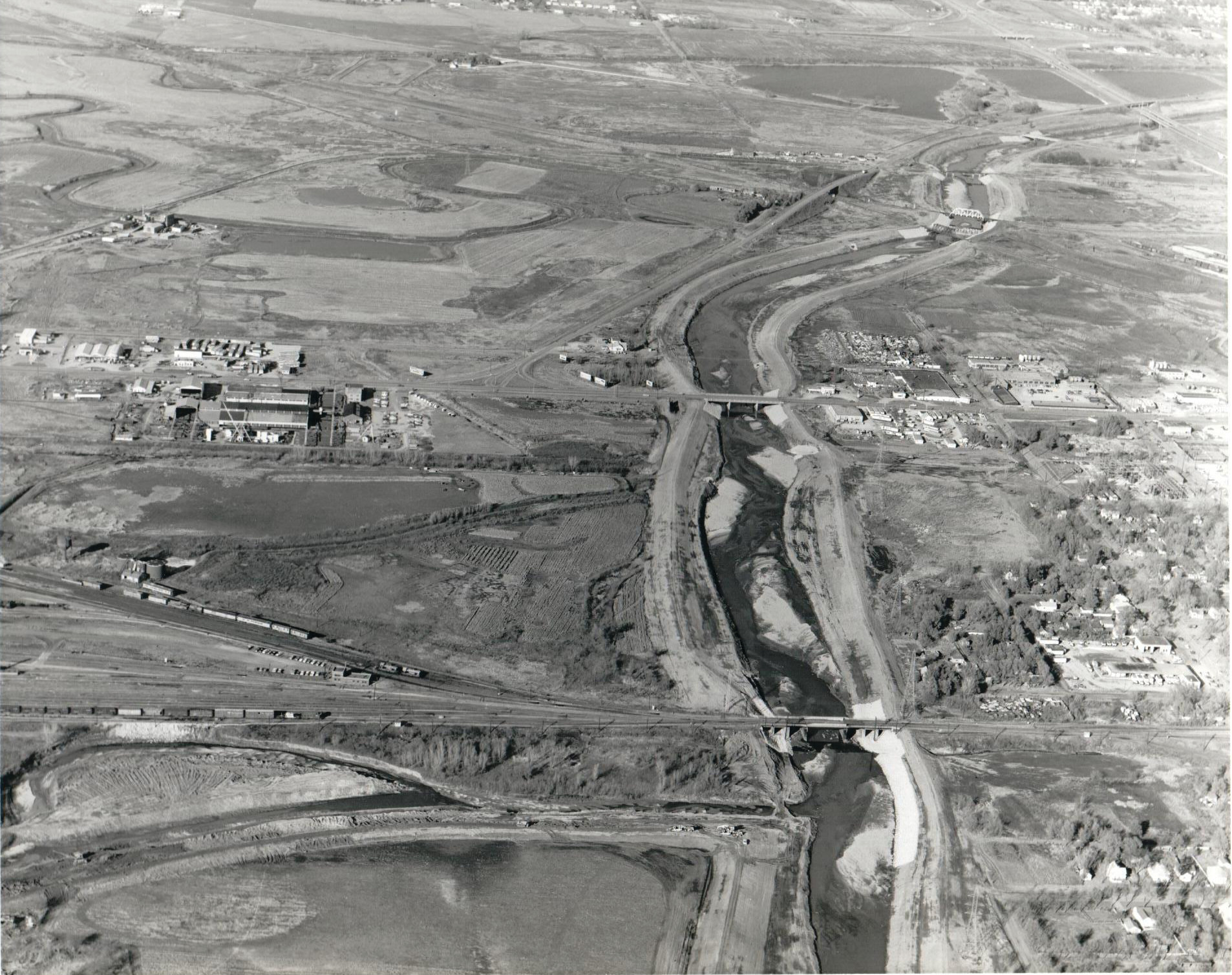 Salt Creek looking north in the mid-1960s. Work had started on the levee. Oak Lake is near the top.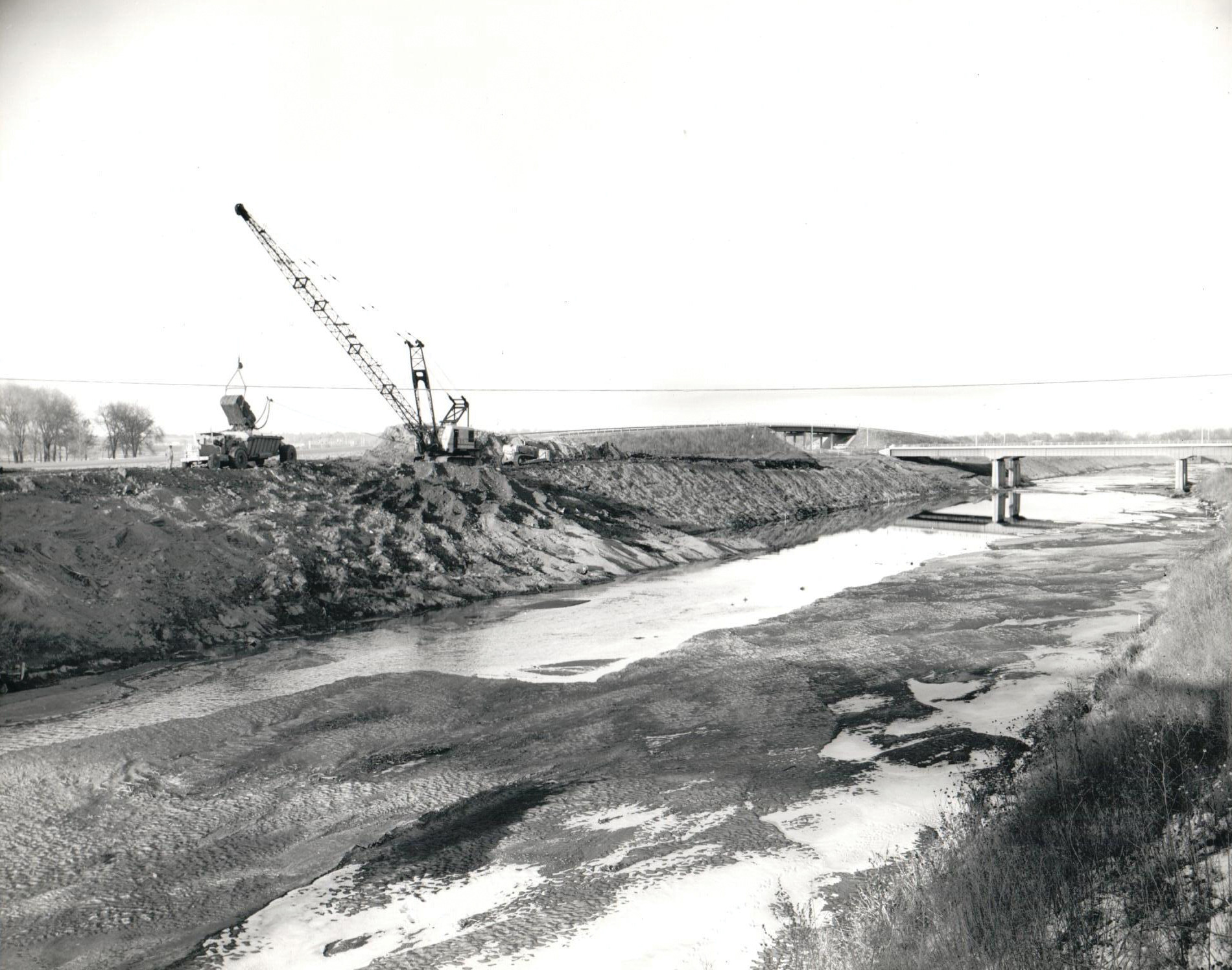 Salt Creek Levee construction in December 1964, along SYA highway (now called Sun Valley Boulevard), near Oak Lake. The Interstate 180 bridge is at right.