Trails and Lakes Await
Trails and Lakes Await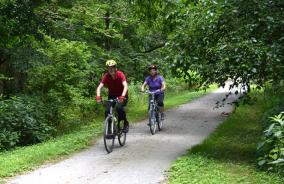 All LPSNRD lakes and trails are open. The only closing is a one-mile segment on the Oak Creek Trail, one mile west of Valparaiso, where planning to repair severe erosion continues.
Restrooms at Timber Point Lake, the Loma Oak Creek Trailhead and the Walton MoPac East Trailhead will open to the public on May 15th. The human/pet water fountain at Walton will also be turned on in mid-May.
Learn about all of our trails, lakes and wetlands HERE and use them safely.