2018 AEM Data is Here!
2018 AEM Data is Here!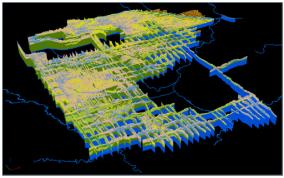 Processing of data collected by sophisticated helicopter scans over the district in 2018 has been completed and information is now available on the website of the Eastern Nebraska Water Resources Assessment. These aerial electromagnetic scans allow the mapping of geological structures, such as aquifers, hundreds of feet below the Earth's surface.